Roland Jähn is a German Baritone, who studied piano and trumpet and conducted a youth orchestra in his home-town of Ennepetal in West Germany.
Early-on he sang in a children's choir, the school choir and the Johanniskirchenchor Hagen in Westfalen. He toured to Picardie in France performing Bach's Johannespassion and to Sweden with Bach's Magnificat
A tour to Vienna, Austria as a trumpeter with a brass ensemble, collaborating with the Vienna Horn Quartett was marked by  playing Karol Rathaus's Tower Music in the church were he still performs today – the Lutherische Stadtkirche in Dorotheergasse.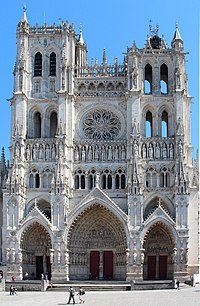 Köln / Nordrhein-Westfalen
During his studies in Cologne, Roland took his first voice lessons and studied with Baritone Franz Gerihsen for two years. Franz himself was a student of Josef Metternich at the Kölner Musikhochschule after graduating in Economics.
These years were exciting musically as the new Cologne Philharmonie concert hall was opened in 1986 and the Oper der Stadt Köln was at its height, with John Pritchard and James Conlon as musical directors and Michael Hampe as Intendant. Gary Bertini conducted a concert version of Wagner's Ring with the Radio Symphony Orchestra and we all celebrated Hans Werner Henze's 60th birthday.
The music director of the Universität zu Köln, Prof.Dr.Dieter Gutknecht toured extensively with his group Händel Collegium. The group participated in the Festival Barrocco in Viterbo, in Parma, in Naples and Sulmona, the Festival Entre Deux Mers in Brittany and performed many projects such as a scenic oratorio Juditha Triumphans by Vivaldi in the romanesque church of Groß St.Martin.Roland also performed Mauricio Kagel's Sankt-Bach-Passion in 1985 with the Kölner Bachverein and the Nederlands Kammerkoor.
During this time Roland started to perform solo, Bach's cantata BWV 106 – Actus Tragicus, Jan Dismas Zelenka's Lamentationes Jeremiae ZWV 53,  works by Dietrich Buxtehude or Heinrich Schütz – Fili mi Absalon, Matthäuspassion, with Gerhard Marquardt and the Camerata Vocale in Gevelsberg among others.
Working in the learned profession as a Controller for a German Industrial corporation in Wiesbaden, Roland sang with Martin Lutz and his Schiersteiner Kantorei. Apart from the standard repertoire of  Oratorios and Requiems, the chamber choir performed Johann Theile's beautiful Matthäuspassion – Roland as Pilatus
In Cincinnati, Ohio in the United States of America (1994-1997) there was and still is a rich musical scene, with a renowned music college (CCM), a great symphony orchestra conducted by Jesus Lopez Cobos at the time and Erich Kunzel for the Cincinnati Pops. The Lasalle String Quartet – who I admired – used to teach and Roland met the 2nd violinist Henry Meyer a few times conversing about Zemlinsky and Beethoven, Henry's biography (he survived Auschwitz) and the many quartets they world-premiered.
A professional chamber choir, the Vocal Arts Ensemble of  Cincinnati with Earl Rivers, head of the choral department at the College Conservatory conducting, became the musical home. Four seasonal  concerts per year were had in different venues, such as Memorial Hall, the Athenaeum of Ohio, St.Peter in Chains Cathedral or the Aronoff Center for the Arts.
A significant performance was given with Sir David Willcocks as a guest conductor at Amberley Village Temple, with motets by Elgar, Holst and with Le Roi David by Arthur Honegger.

American contemporary composers with the likes of Dominick Argento (I hate and I love), Jannicke Vandevelde (Global Communal Day), Libby Larsen and Stephen Paulus were great inspirations.
After being moved to a new place by the corporation, the Cleveland Orchestra Chorus became home base in Robert Porco's first season as the choir director. L'enfant et les sortilèges by Maurice Ravel was performed under the baton of Pierre Boulez in Cleveland and at Carnegie Hall in New York City. Moreover, Franz Welser Möst won the auditions for the new music director in 1999, with four concert programs, one being Haydn's oratorio Die Jahreszeiten.
I made Vienna my home in 1999 as I was moved by my company to the new headquarters, after a take-over.
This was great news for a me as a musician. In a first year in the Chor der Augustinerkirche with Alois Glaßner conducting, I brushed up on my  Vienna Classical repertoire of masses, following a recommendation by Karel Paukert, a very able Czech – American organ player at St.Paul's Episcopal Church in Cleveland Heights who had given organ concerts at the church.
A  more exciting engagement was the Chorus Sine Nomine of Johannes Hiemetsberger  which was a young ensemble at the time (we celebrated the 10 years anniversary in 2001). Johannes is an excellent teacher with adventurous and manifold programming. 
We achieved first place of adult choirs in the competition "Let the peoples sing" by the European Broadcasting Union in 2003 with a program consisting of Wolf, Ligeti and Vytautas Miškinis.
The next beautiful coincidence were the residences of the Cleveland Orchestra at Vienna's Musikverein. This brought the opportunity to join the Johannes Prinz and the Wiener Singverein for the vocal works programmed during those residences and perform with the musicians from Cleveland (some friends) again in Vienna and Linz: favourites like the Symphonie de Psaumes and the Requiem Canticles by Igor Stravinsky and the War Requiem by Benjamin Britten. 
In 2002, especially for the first Jeunesse Musicales Festival in Palais Schönburg (sitting idle) and initiated by Matthias Naske (General Secretary), Johannes Hiemetsberger founded the ensemble Company of Music. We started off with György Ligeti's Lux Aeterna for 16 solo voices and with an art performance by Anestis Logothetis, and did quite a few humorous little forms from England of the Baroque era. In later years, I joined Company for projects like Elisabeth Naske's Mäusemärchen / Riesengeschichte and recently for The outcast by Olga Neuwirth.
In 2002, I also took up solo voice lessons again with the great voice teacher Carol Byers, a former dramatic Opera soprano with quite a talent to improve anyone's and everyone's singing, from business people having lost their speaking voices to eminent singers who perform on the great stages of the world: Kristin Lewis, Ruxandra Donose, Mari Moriya and Ricarda Merbeth to name a few. And not to forget Humphrey the Basset who sings along his favorite warm-up exercise.