Carol Byers is a US-American  former dramatic Opera Soprano. She hails from Indiana.
Carol studied with Virginia Zeani at Indiana University's Music School in Bloomington, where coincidentally Robert Porco was her choral professor.
Carol Byers helped forge the success in the singing careers of many of her students as a teacher and as a coach. Due to this, I met Ruxandra Donose once at Carol's place when coming for a lesson, as we had had the joy – on my part – to perform in Carnegie Hall Ravel's L'enfant et les Sortilèges in 1999 with Boulez conducting the Cleveland Orchestra. Ruxandra being a cat and me some insect and a tree in the chamber choir.
The technique Carol teaches is focused on a relaxed voice and body and Carol supports the student's search in blending the production of voice colors with proper technique.
Carol also founded and heads an animal welfare organisation – Animal Care Austria.
Saskia studied at the piano academy "Incontri col Maestro" in Imola and at the Conservatorio di Torino with Claudio Voghera. She then completed her studies at the Accademia di Musica di Pinerolo with Enrico Pace, at the KUG in Graz with Julius Drake (Liedbegleitung), and at the Mozarteum Salzburg with Pavel Gililov.
She is recognized as a Bösendorfer artist and plays concerts as a soloist, with orchestra and choir and in chamber music and is the current main lied partner of Ian Bostridge. Her recording of Enescu's suite op.18 and the 3rd piano sonata is highly recommended (by Gramophone)
Together, we have been enjoying to explore uncommon and challenging repertoire by Rachmaninoff, Poulenc, Ravel, Fauré, Stravinsky, Zemlinsky, Barber, Britten, Hindemith, Respighi, Pizzetti and Casella. Also, Schubert, Schumann, Mahler and Wolf were important pieces of study.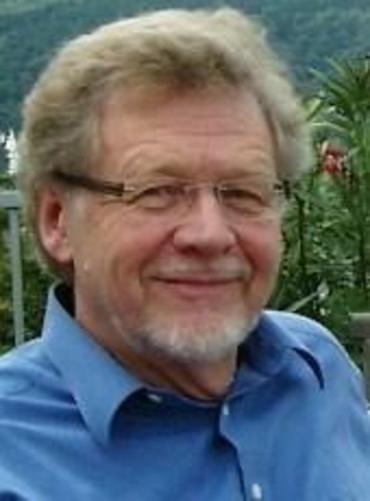 Franz Gerihsen was a Baritone with the Chor des Westdeutschen Rundfunks in Cologne, and also active as a soloist. He performed Ein Deutsches Requiem by Brahms with Arléen Auger and the Münchner Philharmoniker led by Sergiu Celibidache. The record was published after Celi's death (EMI Classics), as Celi favored live music to recordings.
Franz first finished a degree in Economics at Universität zu Köln and then studied singing with Josef Metternich at Musikhochschule Köln. Josef Metternich had a unique technique and enjoyed a stellar career until he retired in 1971.
In the tradition of Josef Metternich Franz taught a very open, grounded approach to singing. Like Italian tenors using the image of carrying a star on a lance which goes through the body from the floor to above the sternum.
Franz's own singing style was very natural and strong, which I could enjoy on tours to Italy and France, but I had heard him years before as soloist in a Matthäuspassion at the Musikhochschule Köln (Andreas Schmidt being cast as the other Baritone). He also swayed from the singing path to a managing position of the Rheinisches Musikfest for a while.
Choir and Ensemble Directors
Much of what we learn in music is achieved in practice: rehearsing and performing.
I am grateful to all of these fine conductors and their many inspirations in performing locally, in touring, participating in choral competitions.